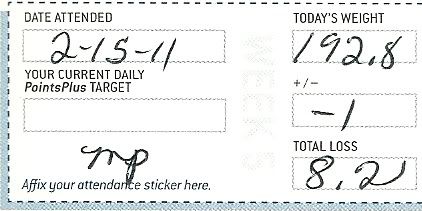 Another pound down!! I was not expecting a loss at all! I didn't go off plan at all but I used my weekly points for the first time and thought the scales would suffer from it. But I still lost! I was so stoked!
I am REALLY hoping to get to my 10lb loss next week. I will need to lose 1.8lb this week. It's doable, considering how I have been losing. If I get it I will also get my 5% star!!
I am so proud of myself and how well I am doing. My 35th birthday is in a little over a month and I am excited to see how much I can lose by then.