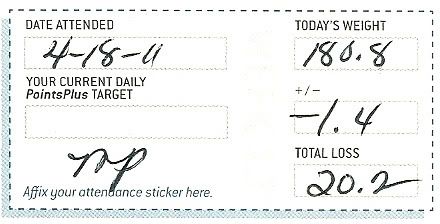 I lost 1.4lb!!!!!!!!!!!! I made my 10% goal and then some! I was honestly not expecting to hit it this week. I was REALLY hoping I would but I try to be realistic so I don't feel let down.
You should have seen me after I weighed in! I was literally dancing on the spot!
So I got the fabled Keyring:
In all the years I have done Weight Watchers I have never gotten this far on the plan. I have lost lots of weight before but usually it's been due to stress or other factors. I am so proud of myself. You have no idea.
So in 15 weeks I have lost 20.2lb (9.1kg). Not bad!