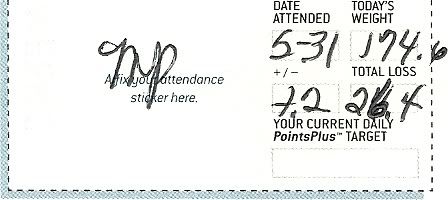 A gain. It wasn't a surprise but it sure wasn't deserved! I have been 100% on plan for weeks. I even did a bit of exercise on the Wii this week. I used 4 of my weeklies and I gained. Weird.
I really have no explanation for the gain. It's not TOM, my sodium intake was normal. I guess it's just one of those weight mysteries.
But I am totally cool with it. 0.2lb is nothing. It's 100g. Nothing!