So as you can see my weigh-in this week was pretty darn awesome! 2.2lb/1kg! Wooooohooooo!
I also hit 25lb!! (26lb actually!) so I got a few things.
I got my 25lb charm (the one on the right):
I also got a 25lb magnet!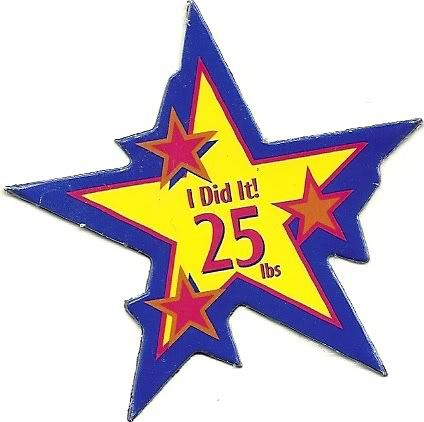 I am EXACTLY at 30 BMI so I am hoping that next week I lose at least 0.1lb and I will no longer be in the Obese BMI range!
For my metric friends I have lost 11.8kgs so far!