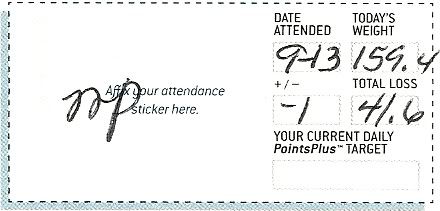 I know I keep saying this, but seriously I did not expect a loss this week. I didn't track for like 3 days and I am pretty sure I went over my weeklies. But I lost a pound and got under the 160lb mark. I am ECSTATIC!
I have lost 41.6lb with Weight Watchers and add another 10lb I lost last year. Over 50lbs gone.
Insane!
I suddenly realised today I need to get some nice, flattering jeans. I got some cheap at Target recently but the cut is not that nice, sure they are fine for a trip to the grocery store maybe, but they don't give me any kind of shape.
What sucks is I don't want to spend too much money on them because in a few months they will most likely be too big.
Maybe I need to hit up Goodwill!