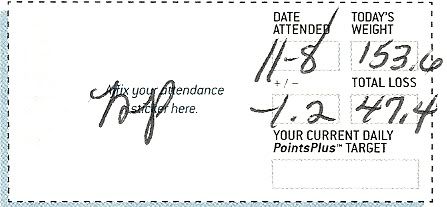 Another 1.2lb loss! That's 3 in a row! Lol! Hey I will take it! Also I reached another goal today. I am now out of the 70kg range, I am now 69.8kg! Wooohoo!
I also set my goal weight with my leader 140lb (63.6kg). I may want to go lower once I get there but we will see.
My leader also told me about a seminar they are having for those who are interested in working for WW so I am going to try to go to that.
I am feeling GREAT! Hope everyone else is having a wonderful day!