So today was my weigh-in and I lost 1.4lb. I was actually expecting it to be more than that until I weighed in at home this morning and I was up a pound from yesterday. But I still got under 150lb so I am happy.
We decided not to go to Trader Joe's today and wait until tomorrow so the fridge and cupboards were a bit bare.
I had a WW snack bar at my meeting 3 points. But I was still pretty hungry when I got home so I mixed up a TJ's 0% Fat Greek Yogurt with some honey and a banana - 3 points. And a coffee - 1 point.
For lunch I made Billy & I some Lean Cuisine Thai Spring rolls - 5 points
Dinner was a tough one. I had no vegetables and nothing really else on hand. Plus I was feeling kinda crappy from lack of sleep so I decided to use some weeklies and have bacon & hashbrowns for dinner :D 13 points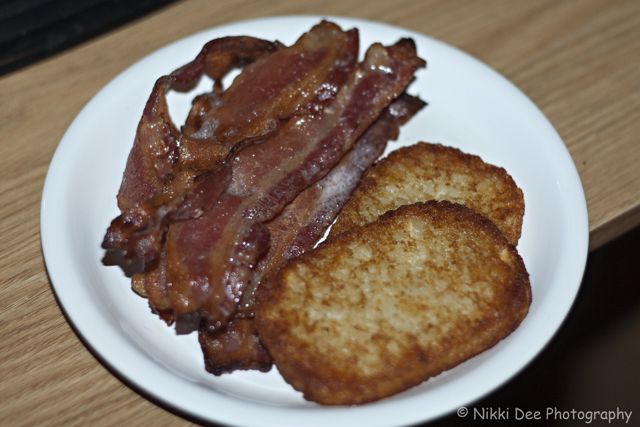 It was so worth it!
For snacks throughout the day I had a Fiber one brownie, 2 points. 1 x TJ's Sea Salt caramel, 2 points, 5 almonds, 1 point and some mint choc chip ice cream for dessert - 7 points.
Used 29 out of 29 dailies and 8 weekly points. 41 weeklies remaining.