I have been meaning to post about these for a couple of days and just keep forgetting. The other day when Billy & I went grocery shopping we called into one of the thrift stores in town, Value Village, and I had a quick browse in there to see what I could find. I was looking for jeans but their selection is not great. Also they don't have fitting rooms so you can't try things on, and jeans really need to be tried on.
But I did find 2 pretty skirts that look brand new. One of them is a Medium and is so girly and pretty and I can wear it now in Winter with tights and boots or in Spring and Summer with strappy shoes.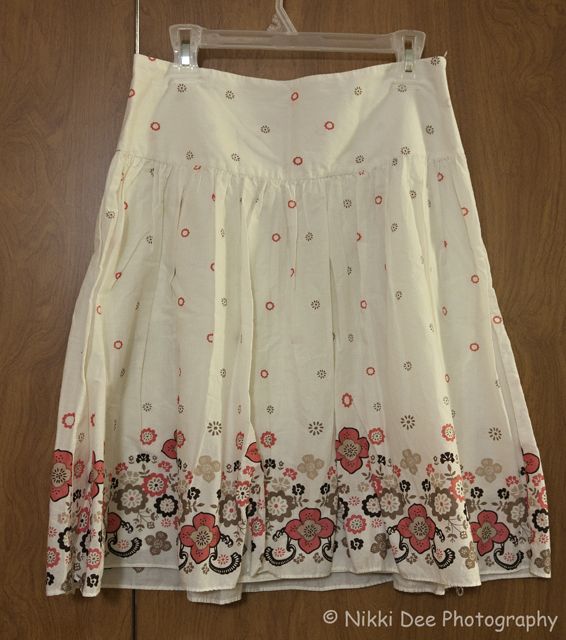 The other one is a SIZE 4!! And it fits. It is a little tight but it fits! It's from Ann Taylor Loft which is a pretty nice label here.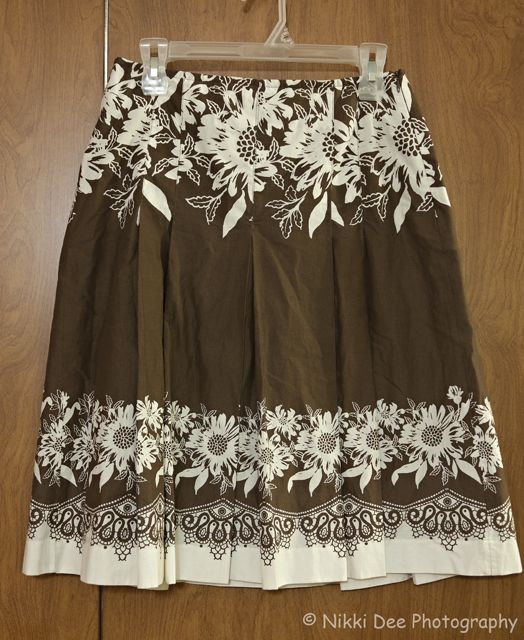 Excuse the crumples. I haven't washed them yet.
I paid $7 for the both of them! Bargain!