Look out! 3 days in a row! What's wrong with me? HA!
Anyway, today was another fairly quiet day. I didn't have a very good nights sleep. I woke up when Billy came home around 5am and couldn't really get back to sleep, so no gym again this morning. It's really starting to piss me off that I can't seem to catch a break in the mornings. I am also getting Billy's virus so I doubt I'll be going tomorrow either.
Anyway I got up and had Kashi Golean Honey Flax cereal 5 points, with a banana 0 points and 1 cup soy milk 2 points (3/4 went on the cereal, the other 1/4 went in my coffee). I also had a coconut & chocolate coffee using the Torani Sugar free syrups. It was YUM! Total - 7 points.
The book I had been waiting for had come in to the library and they had it on hold for me so we made a quick run into town to pick it up and grab a couple of things from the store. I can't wait to get into the book. It's the 3rd book in the Millenium series, starting with The Girl With The Dragon Tattoo. Really good books.
Lunch was pretty much exactly the same as yesterday, I just added an apple to it. 2 slices TJ's 7 grain bread 2 points, 25g avocado 1 point, 1 slice sharp cheddar 2 points, 55g shaved smoked ham 1 point, lettuce, tomato and banana peppers 0 points. Total - 6 points.
For dinner I made baked lemon pepper salmon with brown rice, steamed broccoli and roasted balsamic brussel sprouts. Salmon 3 points, 1/4 cup rice 1 point & 2 tsp canola oil used in cooking 2 points. Total - 6 points.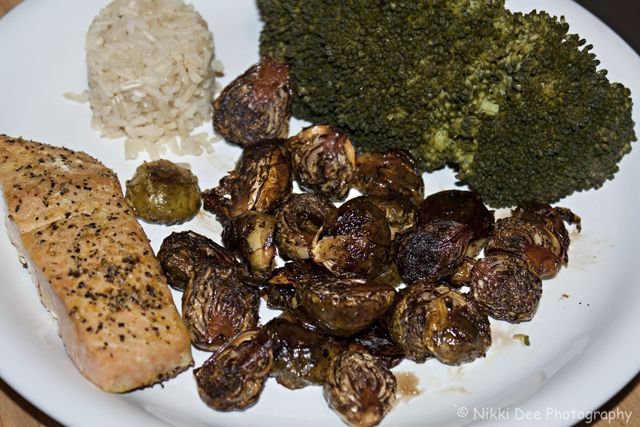 I had 10 points left after dinner and I had some snacks planned out then all of a sudden my stomach was not happy! After that I had a tiny little bowl of Low Fat Mint Choc chip ice cream 3 points.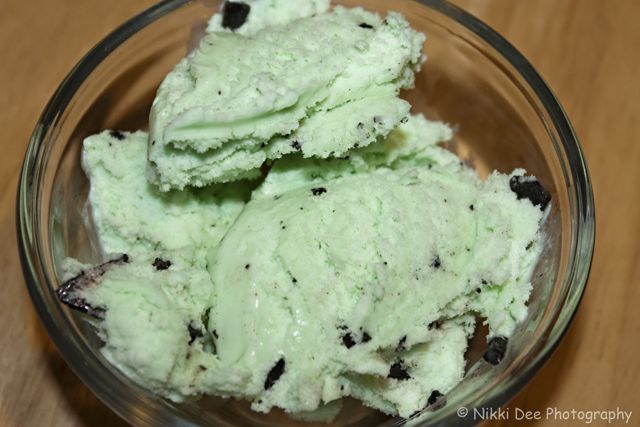 So I am going to bed with 7 points left but my stomach is really not happy so I am not too concerned. I also really doubt now that I am going to the gym in the morning. *sigh*