Today I had planned on going to the gym but when I woke up I wasn't feeling great. I think my food choices didn't agree with me. But it was kind of worth it.
For breakfast I made Trader Joe's frozen Steel cut oatmeal with a banana, 7g walnuts, 15g honey, 1/2 cup soy milk - 7 points and coffee with 1/3 cup of 2% milk and sugar free syrup - 1 point. Total 8 points
We didn't have anywhere to go today and Billy wasn't feeling great, he has a head cold, poor thing. So we just chilled out and watched some Buffy. For lunch I made myself a sandwich on TJ's 7 grain sprouted bread with avocado, sharp cheese, smoked ham, banana peppers and veggies - 6 points.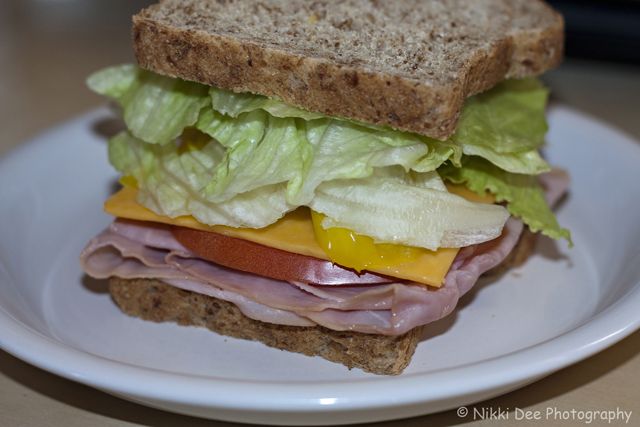 After Billy laid down for his nap I put the meatballs and sauce on to simmer for a few hours for dinner and just played around on the computer. I had an apple & a WW string cheese for a snack - 1 point.
Dinner was so good! I made Trader Joe's turkey meatballs with a tomato sauce. I added garlic, mushrooms, yellow squash, onions, stewed tomatoes, tomato sauce & tomato paste. Also a dash of TJ's 21 Seasoning Salute. Then I served it with whole wheat pasta. So yummy! Mine was 11 points.