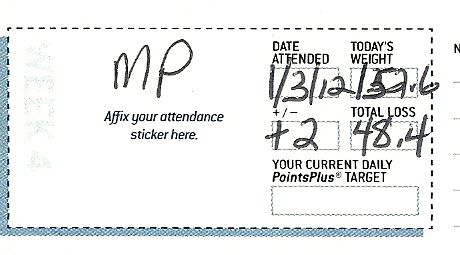 That's what 2 weeks of being off plan does. I went right off the rails these past couple of weeks. Christmas and New Year just had me eating like a crazy woman. Plus it was TOM during the whole shebang so that didn't help at all!
I have to say though, 2lb is waaaay better than I expected. I was thinking the damage was going to be way worse. Thank god!
Now it's back on track and kicking butt! It's 1 year since I joined and although I would have loved to still have that 50lb amount at the 1 year mark I am pretty darn close.
Going to bed early tonight so I can hit the gym in the morning.