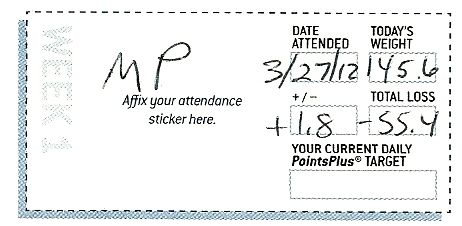 Ooohhh YEAH!! I hit Lifetime! The gain was kind of a false gain. WW likes you to stay within 2lb of your goal weight above or below. I was 3lbs under the day before weigh-in so I ate a really heavy dinner loaded with sodium before weighing in and wore my heaviest jeans and kept my cardigan on.
I was kind of in a state of shock all day. It feels so weird. I still have trouble realising I am thin. It's bizarre.
My Reward charms. 10% Keychain, 25lb, 50lb, 16 meetings, Goal & Lifetime
Now I no longer have to pay as long as I stay within 2lb of my goal weight. I actually want to lose more weight. I may have to change my goal weight if I lose too much. I will just have to wait and see how that goes.
I really want to focus on the fitness side of things now. I have lost the weight but now I want to tone up and get fit.