So yesterday was my birthday and what a fantastic day it was!
The day before we went and picked up my presents. My mum sent me over some money which I put with some Best Buy reward coupons we had and got myself this:
A Kindle Touch! YAY!!! Then Billy took me to get my present for him, a new pair of shoes!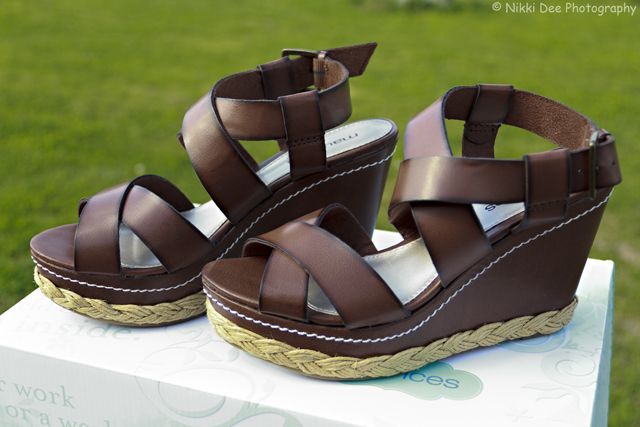 They are so soft and comfortable. I love them!
Then that night Billy very graciously coloured my hair for me. He really is the best husband EVER!
Then on my birthday I went and got a very much needed haircut:
She took about 2 inches off the length and layered around the face and trimmed my side fringe/bangs. She kept going on about how much she loved the colour. I love it too!
Before we had to get ready for dinner I quickly did my 365 shot for today, which was actually my choice for theme. I chose Frame within a Frame, basically infinite photos in photos. This is my final result:
When we got home from dinner I discovered it had gotten to #233 on Explore on Flickr, which is such an awesome birthday present!
Then we got dressed up and headed to Olive Garden for dinner. I wore a dress I haven't been able to wear since I came to visit Billy back in 2005. It's an Australian Misses size 12, so a US Juniors 8 roughly.
I felt to pretty and girly! Here is one of the 2 of us.
At dinner I ordered a yummy sounding drink. Moscato Aperol Spritz: Sparkling Moscato wine and Aperol Italian liqueur, mixed with flavors of orange peel essence and ginger ale.
It was YUMMY! Then Billy & I got the Soup, Salad & Bread sticks special and Ashley got the Italian Sampler. Here is Ashley's dinner: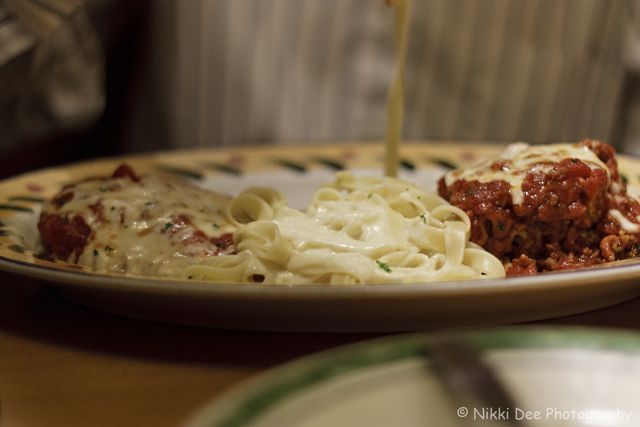 We got dessert to go. I got a mini Tiramisu and Limoncello mouse with vanilla cookie crust (which is still in the fridge!).
After dinner we came home for a bit then headed out to meet friends for Starbucks and THE HUNGER GAMES!! We had tickets for the midnight screening and it was FANTASTIC!!
We didn't get home till after 3am and didn't get to bed until about 4 but it was such a fantastic day and night. One of the best birthdays in a long time.