I have been meaning to post about this forever. Ever since I started losing weight, I have been a frequent shopper at thrift stores. It's amazing what you can find in them for next to nothing. Here are some things I have found recently.
These I found at Value Village. I can't remember the price of all of them, but most things are between $2.50 - $5.50
I think this skirt will look really cute with a black sweater, tights and black books in winter. Size 4 Signature by Larry Levine. It is in brand new condition, fully lined.
Another really cute skirt that would look really cute with boots in winter. Ann Taylor Loft, size 6 and like new.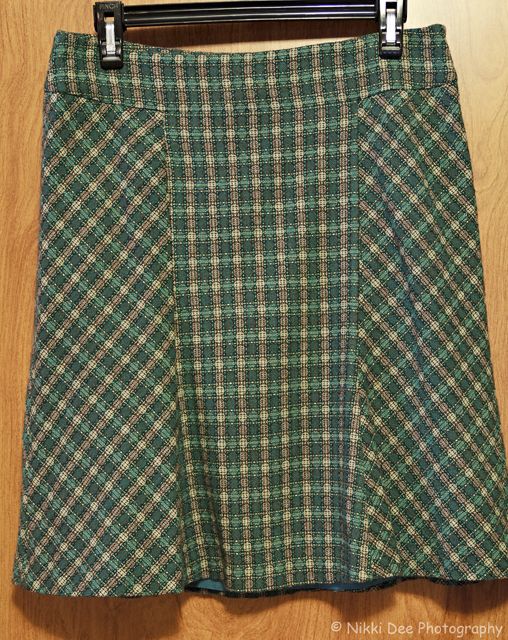 Really cute jacket. Nicole Benisti, Size 6.
Cute pair of Old Navy shorts, size 6.
Here are some things I got at Goodwill recently:
I got this dress as a laugh mainly for my 365 project and I didn't even think it would fit me. It was $4.50. But funnily enough I got it home and it fit me perfectly as you can see in the photo below it. No size tag.
This gorgeous swing jacket I found for $4.50 and it's BRAND NEW! It is so darn cute and it's Ann Taylor Loft!! Size 8
Really cute sweater that I can't wait to wear with jeans in winter. Charlotte Russe size M.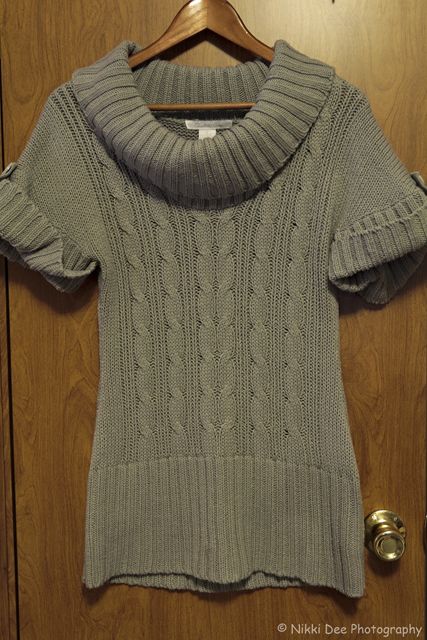 What I got from Value Village today:
Cute brown pinstripe shorts. To The Max, size 8 $2.50
Apt 9 black shorts size 6. $3.50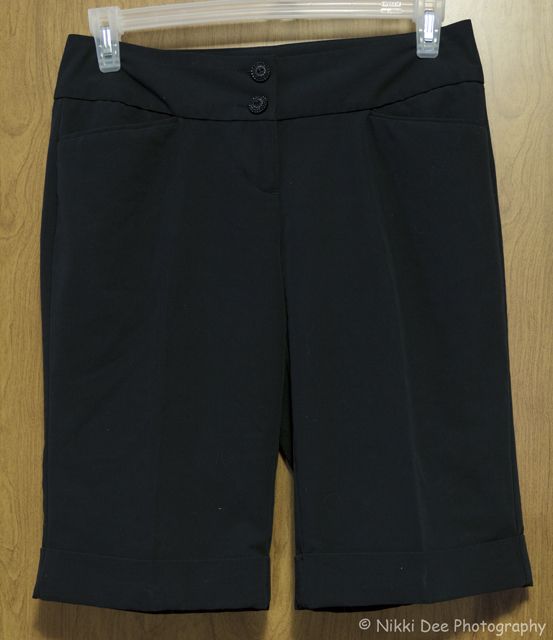 Really cute sweater dress. Chesley size M.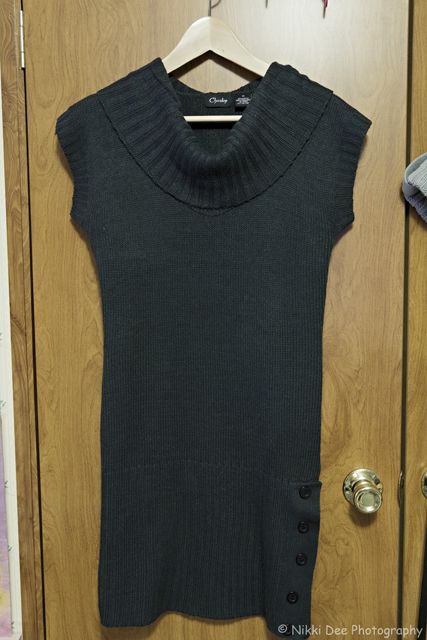 I don't normally look at second hand shoes, cause well people's feet have been in them. But as I was walking out I saw this pair of Nine West heels and they have hardly any wear on the sole and they were $3.50 and I really liked them. So I thought, hell why not!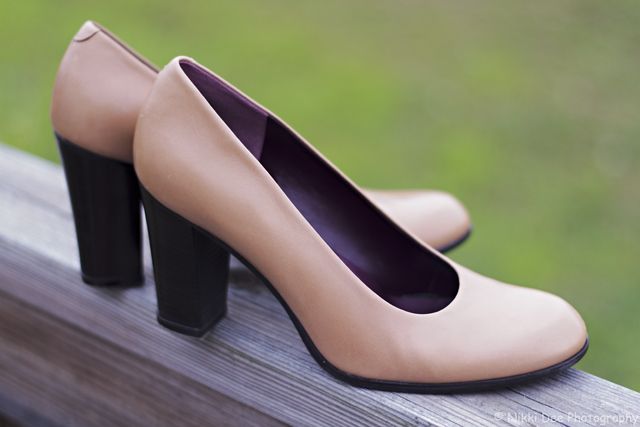 So that's my thrift store haul these past few weeks. Today I spent $18 and got 3 pairs of shorts (I didn't take a photo of one pair as they are for around the house) a sweater dress and a pair of shoes. Not bad!