So I have been getting back into scrapbooking here lately and my small scrapbook area in our bedroom has very limited storage space. I was keeping my stickers and embellishments in an accordion file but it made it hard to keep track of what I had and I would forget to use them.
Then I came across this item:
Clip it up
Which is technically for ribbons but it also has clips on it for all kinds of things. With postage and everything it would end up costing close to $40 and wasn't exactly what I wanted. So I did a little browsing on Ikea's website and came up with a brilliant idea and decided to give it a try.
I got 2 of these:
http://www.ikea.com/us/en/catalog/products/50072645/
at $2.99 each and 5 packs of these:
http://www.ikea.com/us/en/catalog/products/80072644/
at 99c each. Spending just over $11.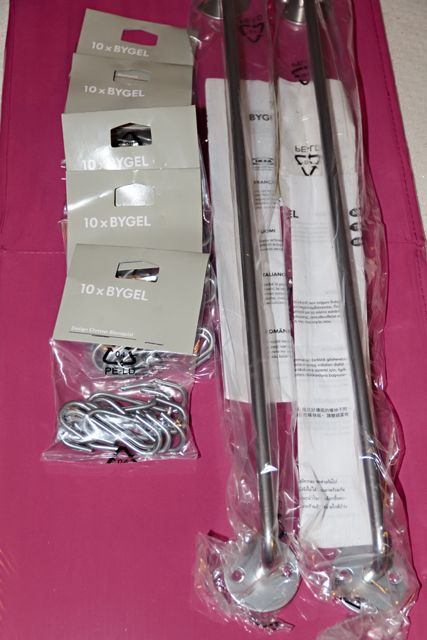 Billy borrowed his dads drill and we put them up on the wall above my work area and I filled them up with all my stickers and stamps: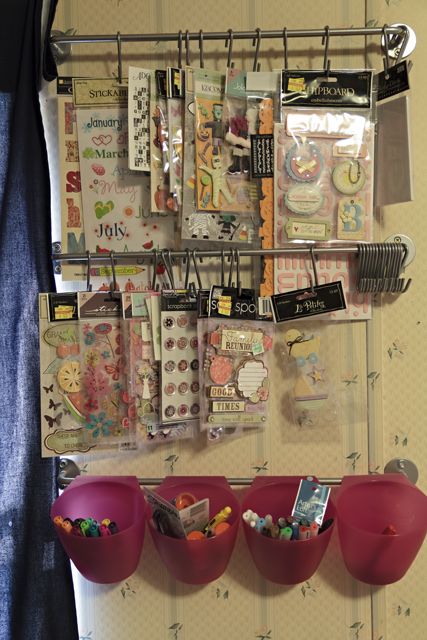 I know it's a bit messy but I only just put it up so I hadn't really organised it yet but I wanted to take a photo of it once it was done.
The great thing about it is that as you can see on the bottom, those great little tubs fit on the rails also. So I can change it up, add more tubs or more hooks etc. Very cheap!