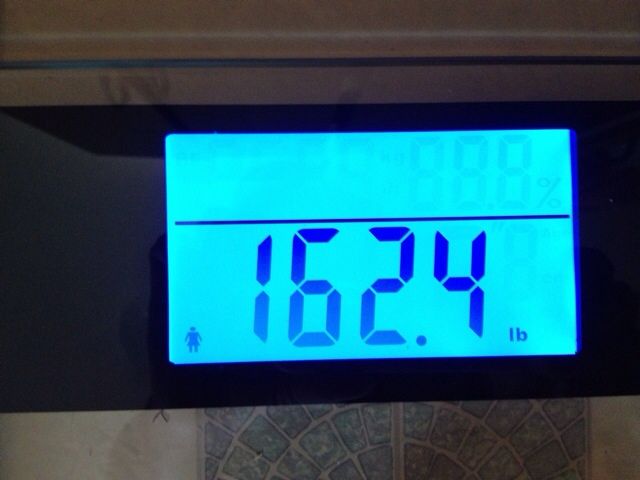 Ok so I hopped on the new scales this morning and weighed in at the above weight. I compared with the old scales and they only showed a 0.1lb difference (this time Lol) so I am assuming I have lost a couple of pounds already since Wednesday's weigh in of 165lb. Yay!
But I am setting this weight this morning as my first initial weigh in, as it was on the new scales.
I also got my Body fat reading:
Not great, but it's something to work on!
So wish me luck! Here I go! It's 8 weeks to Thanksgiving. I would love to be as close to 150lb by then. So that's 12.4lb in 10 weeks. It's possible!