Once in a while I will have what I call a "Cheat Day". Basically it's a day where I don't track my calories and have food I wouldn't usually have. I don't have them very often but to me they are important in the overall process. It's a way I get to have some of my favourite foods once in a while. Some people don't agree with cheat days and that is their prerogative.
Today was the beginning of Billy's 10 day vacation from work so we decided to go out to dinner. We don't eat out a lot so we wanted to go somewhere we liked. We decided on Tokyo Express. It's one of those pretend Japanese restaurants that doesn't serve anything resembling real Japanese food but it's still tasty.
So I ate breakfast late so I wouldn't want lunch to save calories for dinner. I had a Jimmy Dean breakfast muffin:
I don't really enjoy these, they taste too processed. I am not a big fan of microwave food. But it was lazy day and I didn't want to make a proper breakfast! Lol I also had a coffee with sugar free creamer so all up breakfast was 270 calories.
For dinner I got Teriyaki Steak & Shrimp with soba noodles.
It was really yummy! I have no idea how many calories it was. I also had a coke with it!!
After dinner we stopped at Starbucks and I got a Pumpkin Spice latte, with whipped cream and everything!
And a pumpkin scone. Which was NOT a real scone. I have eaten hundreds of real scones in my life. This was not a real scone. It was more like a cake than a scone. But it was tasty.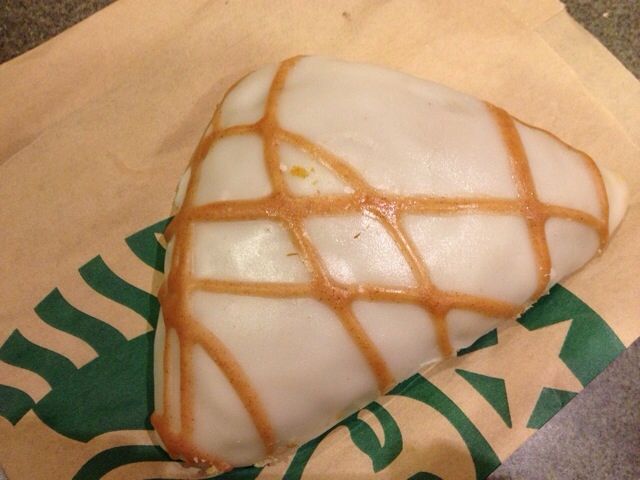 That Starbucks stop cost 860 calories.
Without dinner that is 1130 calories in total. So god knows what the total is for today. But tomorrow I will be back on plan and I don't plan on another cheat day for a while.
Do you allow yourself a cheat day occasionally? If so, what do you normally have?