So I LOVE salads and I eat them a lot. I try to have the ingredients in the fridge for salads all the time, but I usually run out before it's shopping time again.
Also salads can take a long time to make from scratch every day so I have a couple of tricks to make it a little easier.
I have a standard salad "base" that makes up about 2/3's of my whole salad. I have this all ready to go so all I have to do is add a few other things and viola! SALAD!
First and most importantly is my arugula (rocket). I get this at Trader Joe's as it's the only place around here that I have found it.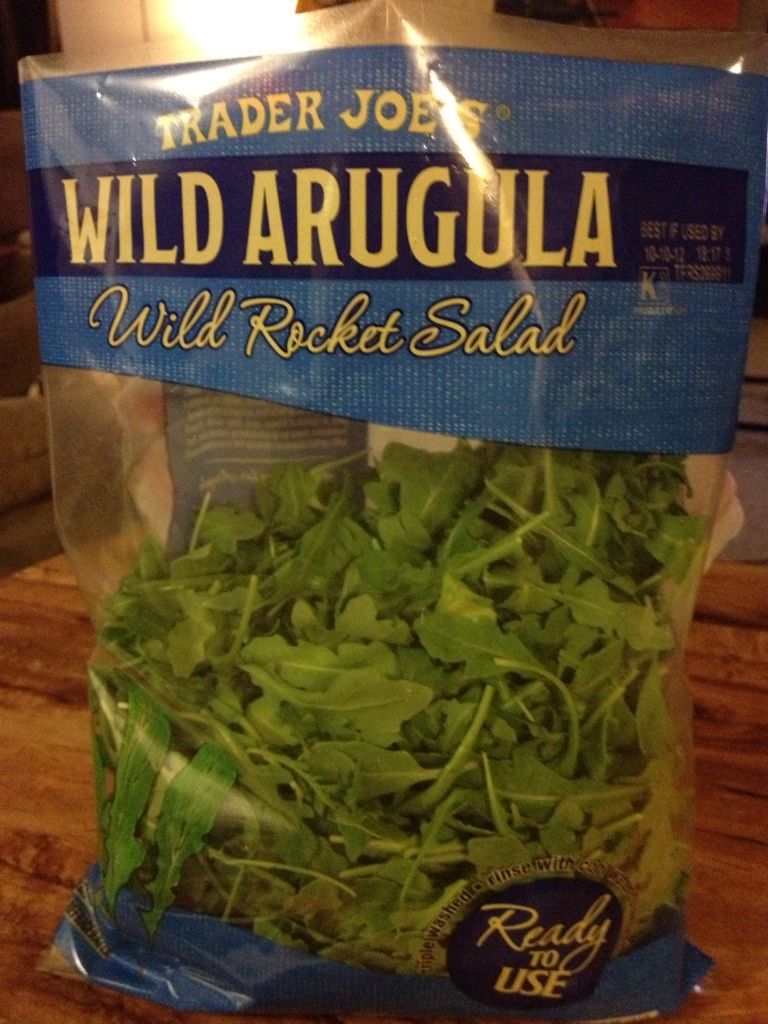 It doesn't last very long in that bag though, it sweats and gets all slimy. So I came up with a way for it to last quite a while. I get a large air tight container like this:
Then I layer in paper towels and the arugula like this:
This keeps it getting too much moisture and it stays fresh for way longer. It usually lasts almost 2 weeks like this.
Then I get these:
The 2 bagged items are also from Trader Joe's. The red cabbage I usually get from the local produce market. I chop up the cabbage and put all of packs and the cabbage in a large ziplock bag and shake it up so it's all mixed up.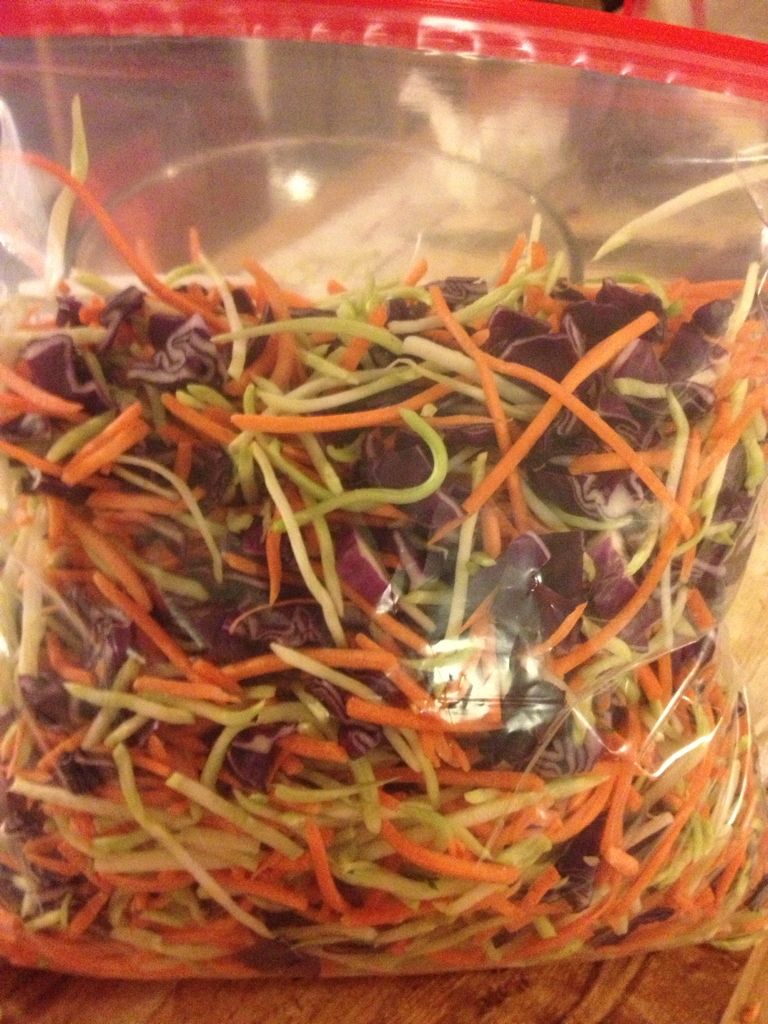 I keep this on top of the bowl of arugula in the fridge and that is my salad base. I then add other veggies when I am making my salad like:
Celery, cucumber, tomato, bell pepper (capsicum), banana peppers, raw broccoli, avocado.
Toppings I sometimes add are:
real bacon bits, sunflower seeds, shredded sharp cheddar, grilled chicken, tuna.
Dressings:
balsamic vinegar, light ranch, vinaigrette.
Here are some photos of salads I have made: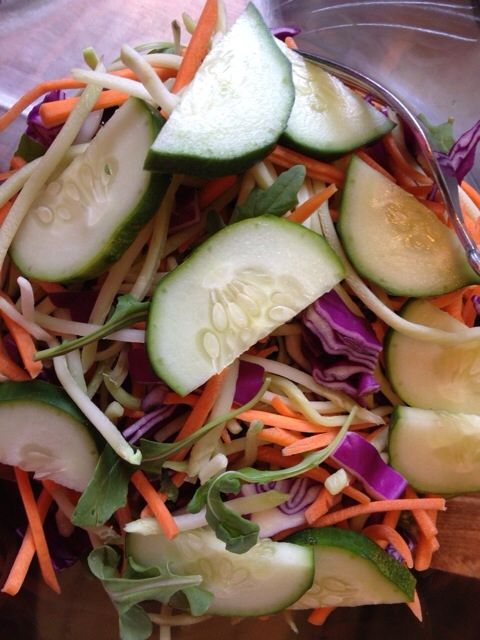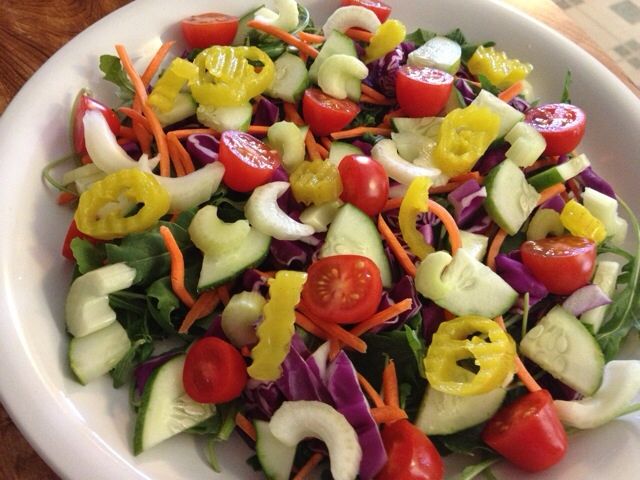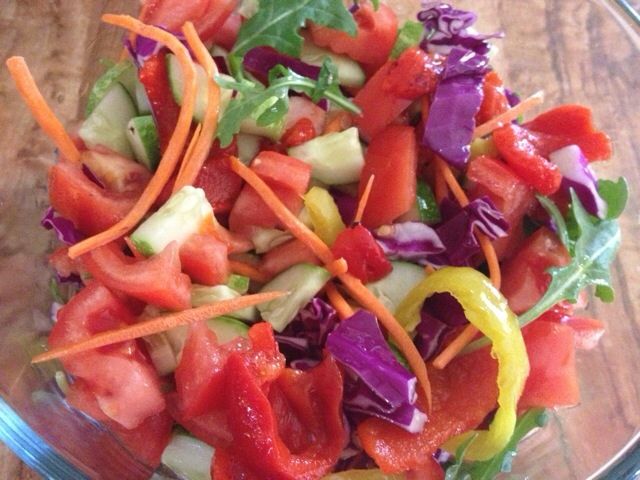 Excuse the quality of some of the shots, I alternate with my phone and camera.