So I thought the theme for Tuesday could be sharing a recipe or a favourite or new food product. Today I thought I would share one of my favourite seasonal treats I pick up at Trader Joe's.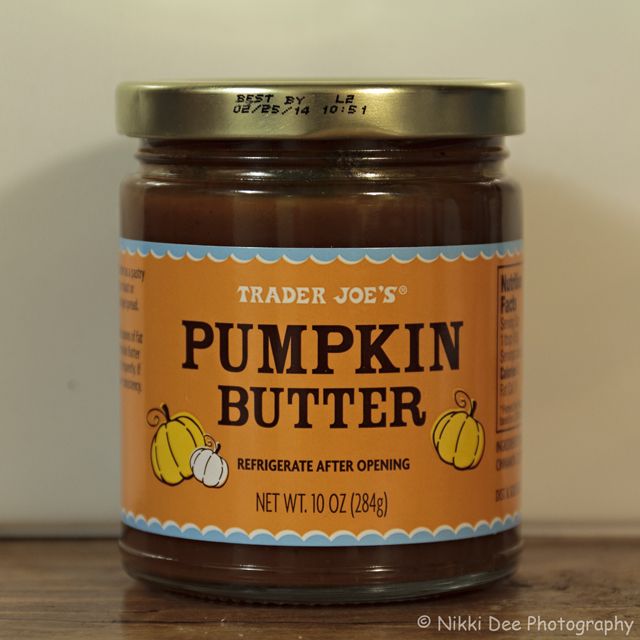 YUM!!!!!!!!!!!
I love adding it to my oatmeal in the morning with some almonds or pumpkin seeds. I bet there are a bunch of other things I could do with it, I know people have it on toast and the jar says you can use it for pumpkin soup even. What I love about it, like most other things at TJ's is the ingredients are all natural.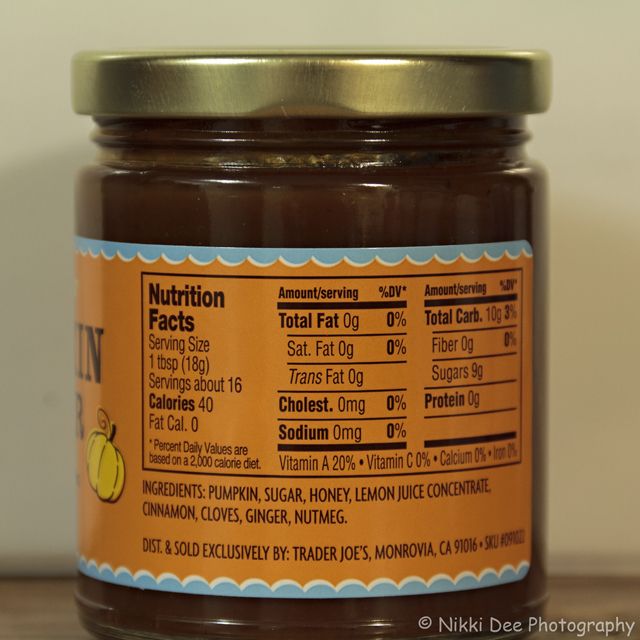 Plus it's diet friendly. Sad thing is it's usually only around in the Fall - Winter months :(
So not fair.
For those of you who might not have a TJ's near you I found this skinny recipe for some pumpkin butter:
Skinny Taste Pumpkin Butter
What seasonal products do you love that you wish were available all year round?