Forgot to post my weigh-in last week! Oops! Well here is is:
I gained 1.6lb :( Then Thanksgiving came and I gained even more. Going up to around 158.8lb this past weekend.
But I got back on track and really stuck with it the past couple of days and this morning I weighed in at: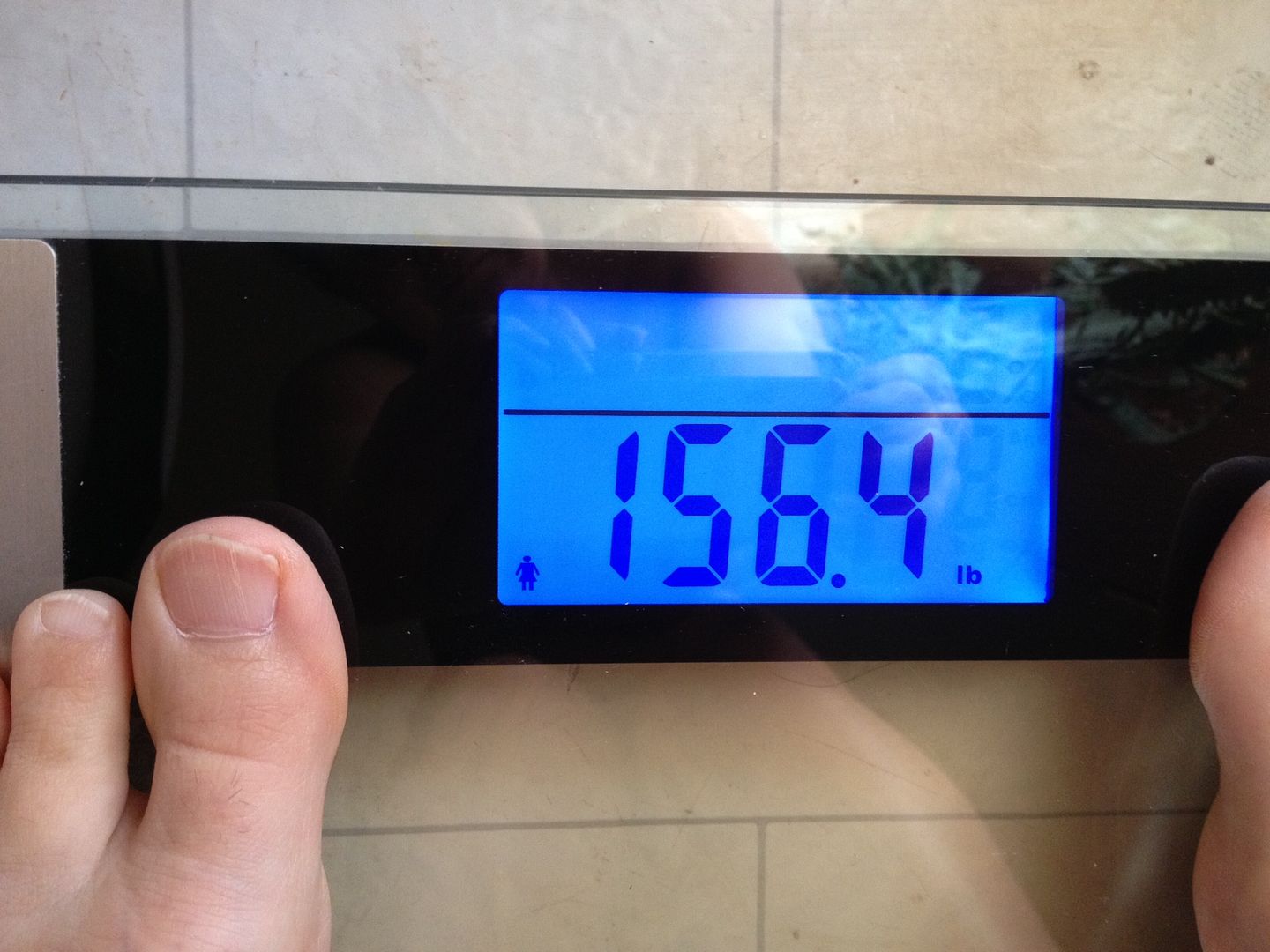 So slowly getting back down there again. I REALLY want to get under 150 at least by Christmas. Fingers crossed I can!
Other weigh in info: