Happy Thanksgiving everyone!! Gobble gobble gobble!!
It's been a great couple of days! Yesterday we went to the Salisbury Christmas Parade. I got all dressed up:
Excuse the photo, Billy took it and he thought it was ok but it was way over exposed so this is the best I could do with it. I need to teach that boy!
We managed to get a pretty good spot, although it was cold and my back was KILLING me after while of standing in one place on concrete for over an hour. But it really was worth it for Ashley. Sadly all the photos I took of Ashley were blurry :( but I got a bunch of the parade.
Miniature marching band!
Too freaken cute!
He was balanced on their rifles!
A school mascot
They were s'mores!
Cool clown!
These guys were awesome!
Ashley's school!!!!
Carson's Marching band!
Dancing girls!
Who is this??!
It was a great parade and I took over 300 photos but I won't bore you with them all, these are just the ones I thought were worth sharing.
We then came home and snuggled up with some soup and watched Sherlock. Our new favourite show! LOVE IT!! (The UK one, not Robert Downey Jr). I made pumpkin muffins for our Thanksgiving lunch with the family.
Then Ashley & I got up early this morning and watched the Macy's Thanksgiving parade. Then we all got dressed to head out to the in-laws for FOOD!
My family
Get in my belly!
Our nephew Brantley
Billy is so good with the kids
My young man who won't smile!! Grr!
Our niece Taylor
Our niece Kaylan
Brantley again
My 1 and only plate
After all the food and family time we had to head home so Billy could get some sleep before heading into work. And I had a 5k to walk!!
So he got into bed and I got into my workout clothes. I decided the best approach was to walking 1 direction away from home, that way I couldn't wuss out halfway through and go inside. So I headed out to the main road and just walked.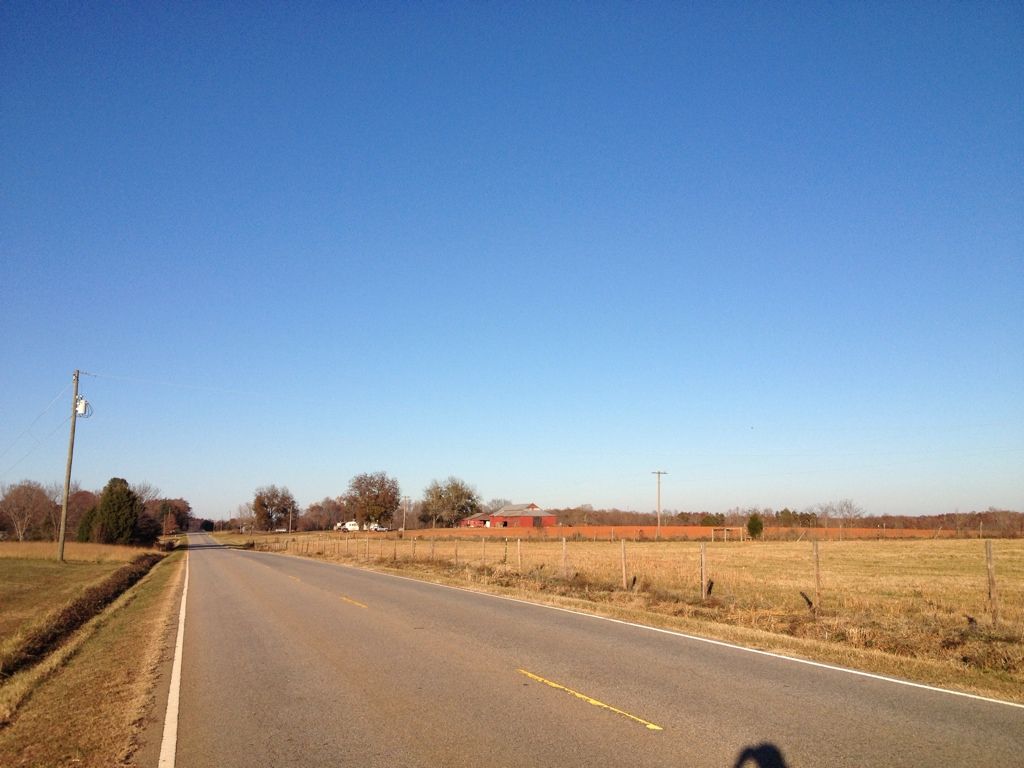 Walking!
It was kind of scary because the cars go pretty past and you have to go off the road where it drops off and it's all uneven and you can twist your ankle! But I soldiered on!
More walking!
I was SO proud of myself! I actually had tears welling up toward the end of it, because this is pretty big for me!
And you know what. It wasn't that hard!
I hope everyone has had a wonderful Thanksgiving! I did!