I am back with food diaries!! Wooooo! Kate will be happy! ;)
I was off to the gym this morning so I just had a small breakfast:
1 x Yoplait Greek Yogurt coconut - 110 calories
4 tbs SF hazelnut creamer - 60 calories
prenatal vitamin
Total - 170 calories
After going to the gym and doing my belated Australia Day 5k on the treadmill:
I headed to the post office to mail off some clothes I sold (yay for losing weight and selling my bigger sizes!!) then hit up Food Lion for a few groceries. I decided to grab a couple of protein bars that I keep reading about and see how they are. My "lunch" was this:
I x Luna Protein choc peanut bar - 190 calories
Total - 190 calories
I made the boys tuna past and mac n cheese for dinner (blurrgghh!) and made myself a yummy warm steak salad: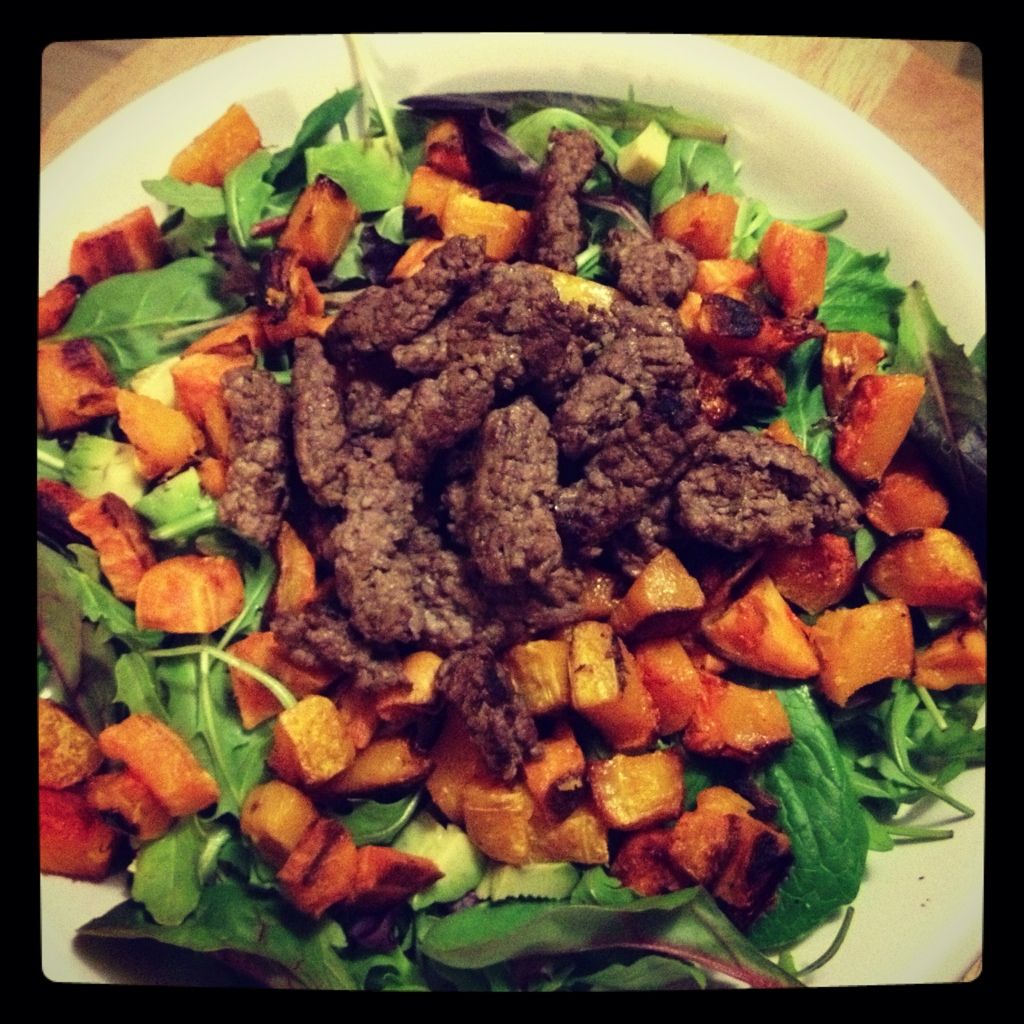 155g lean beef - 230 calories
100g sweet potato - 86 calories
284g butternut squash - 108 calories
2 tsp canola oil - 80 calories
arugula & spring mix - 26 calories
30g avocado - 48 calories
Total - 578 calories
It was SO GOOD!!!! I roasted the veggies and dry fried the steak then drizzled balsamic vinegar over it. Really yummy!
Dessert
was a pretty regular staple: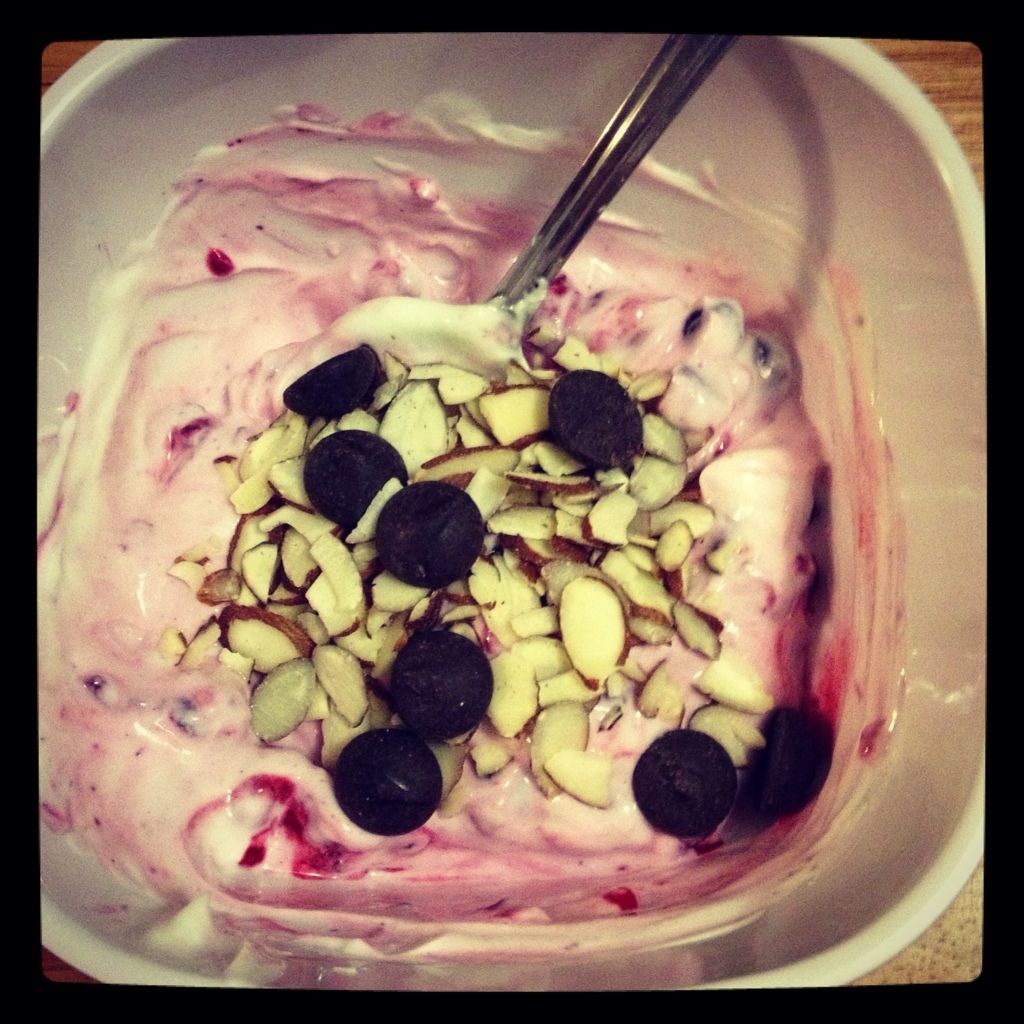 110g 0% fat free greek yogurt - 60 calories
70g frozen berries - 35 calories
10g sliced raw almonds - 59 calories
7g bittersweet choc chips - 40 calories
1 x navel orange - 49 calories
Total - 243 calories
52 mins of walking on treadmill 3.5 miles per hour - 316 calories (I got 2 different readings so I met in the middle)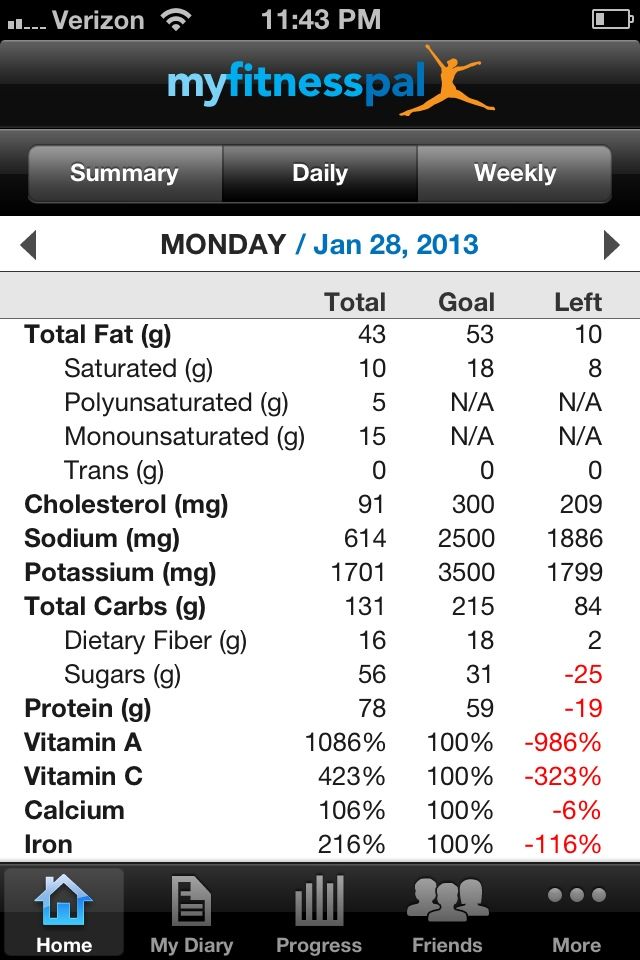 Total calories available: 1566
Total used: 1181
I am really proud of myself for going to the gym, being under my calories and blogging again!! :)