I have had people tell me time and again that they don't go to Trader Joe's because they are expensive. I really do not agree at all! We got there every 2 weeks and seriously they are cheaper than a lot of grocery chains and their stuff is way better.
We went today and this is our haul:
And here is the receipt: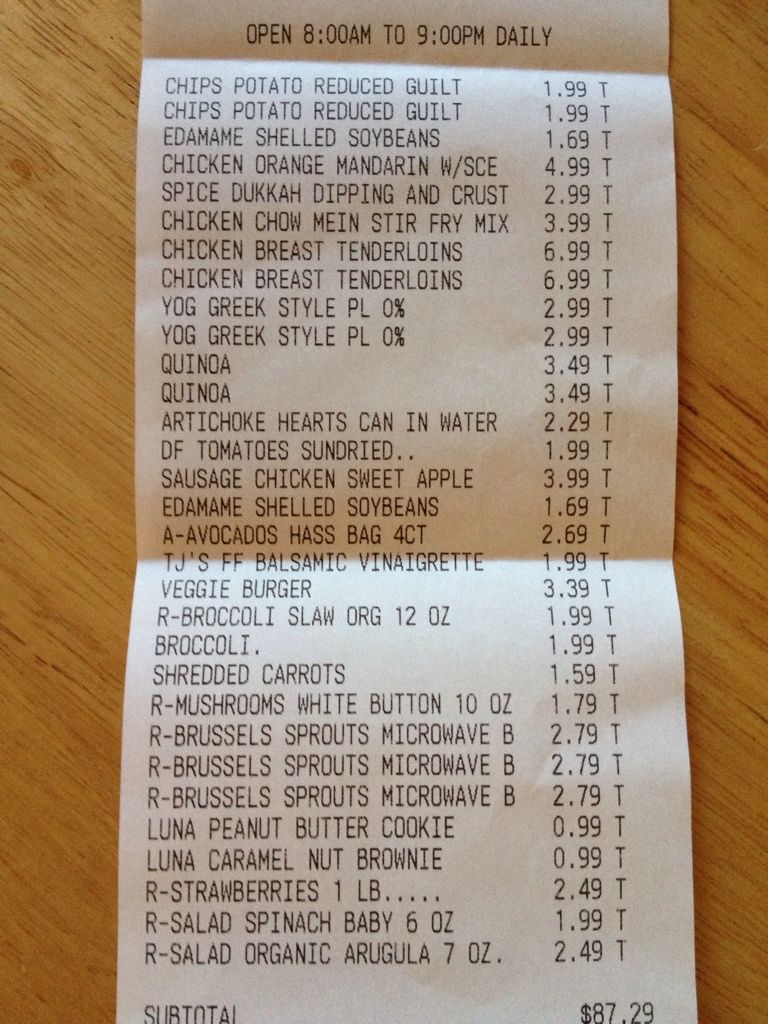 They are even cheaper for some of their produce than our produce market! And their bagged greens are the cheapest I have seen anywhere. The same amount of arugula at Target or Harris Teeter is $4!
So if you have always wanted to go there but you were afraid there were expensive, check it out! You might be surprised! Plus none of their products contain HFCS!