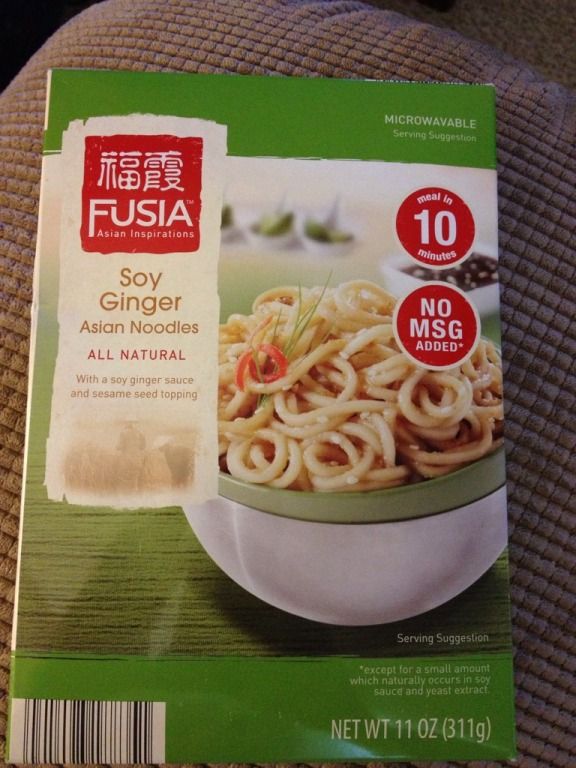 A few months ago I was shopping at Aldi and came across these. I was intrigued as I love Asian noodles so I thought I would give them a go. They come in a few different flavours: Teriyaki, Roasted peanut and Soy ginger. They were no more than $2 a box.
The calories aren't too bad especially when I make up 4 servings instead of the suggested 3 on the box.
And no weird, unnatural ingredients!!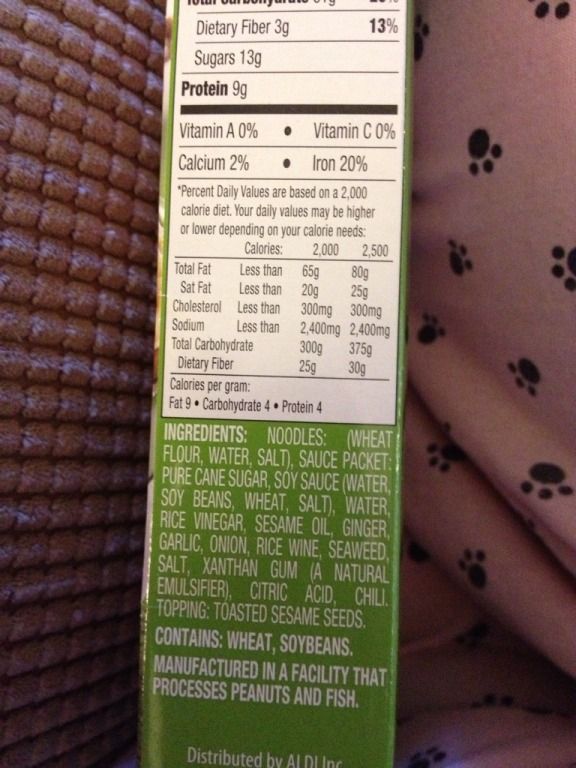 What I do is steam a whole bunch of veggies like broccoli, carrots etc. Then I cooked some chicken breast tenderloins then put it aside, then saute some onion in the same pan. I boil the noodles then add them and the steamed veggies to the chicken and onions, mix in the sauce and viola! Yummy healthy dinner!!