So mum is here! She got here on the 29th and since picking her up I haven't eaten any animal products except for 1 baby bell cheese. She has been making the YUMMIEST dinners! All vegan!
Here are some of the stuff she has been making with vague recipes as she doesn't measure anything, she just goes by instinct. Plus other things we have been eating.
Roasted veggies with chick peas:
Blue corn tortilla chips with kalamata hummus & red pepper hummus with veggies etc:
Rice Dream vegan ice cream, DELICIOUS!
Tofu cooked in coconut oil, soy sauce, sweet chilli sauce, garlic. Salad with kale, arugula, mushrooms, tomatoes, chick peas, carrot and avocado. Dressing made with lime juice (fresh), coconut oil, black pepper, herbs etc
Chick pea and vegetable curry - veggies & chick peas. Curry sauce - coconut cream, curry paste, coconut oil, red onion. Sauté onion in coconut oil, add curry paste, cook for a few minutes, add coconut cream, simmer for a few minutes then add veggies, then add chick peas at the end. Serve with brown rice.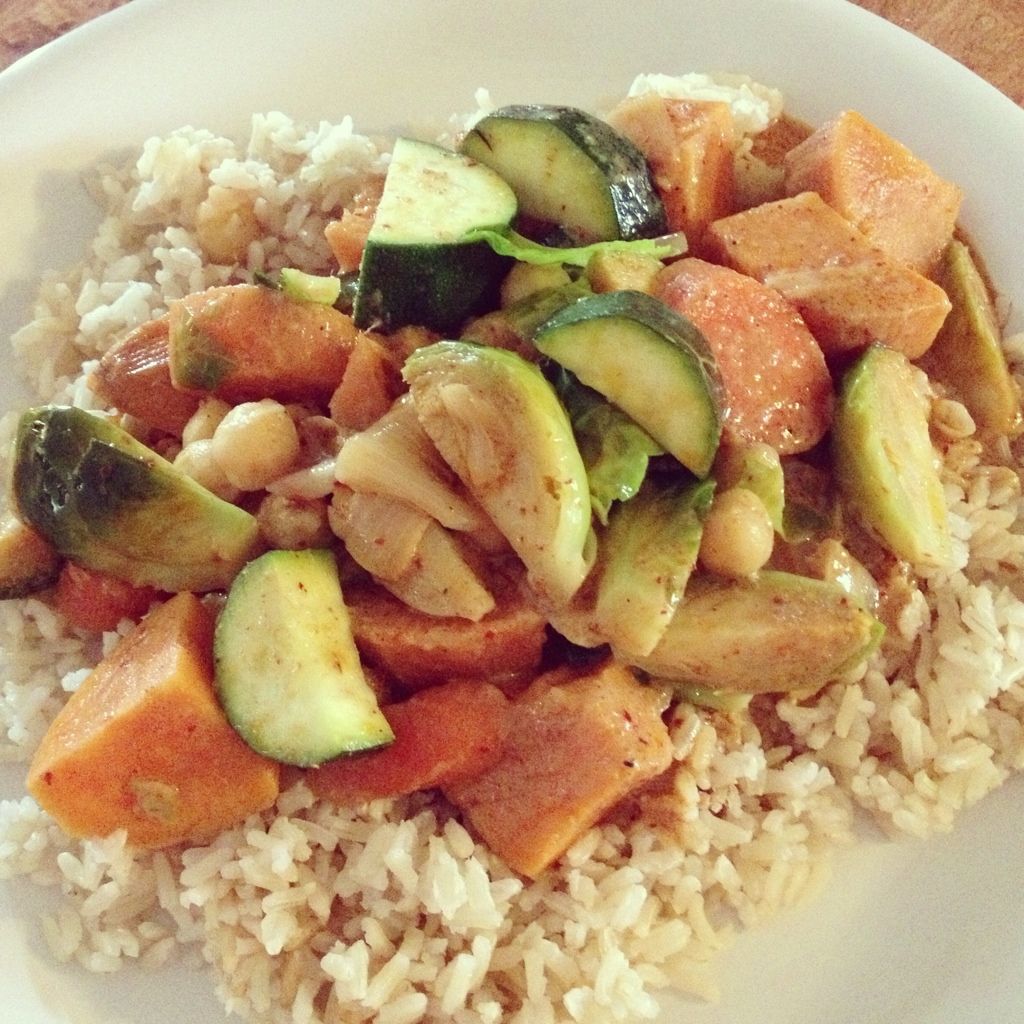 Falafel from Trader Joe's with quinoa salad and tahini sauce.
Vegan enchiladas/burritos: whole wheat tortillas filled with refried beans, tomatoes, red onions, taco seasoning, potatoes. Topped with salsa and "cheese sauce" made with soy milk, corn flour and nutritional yeast. We used the fine nutritional yeast not the flakes. Topped with guacamole.